Real-time trading monitoring.

| | |
| --- | --- |
| Crash test with maximum risks | Trading on a real account, forex signal |
| | |
GRINDER EA is a fully automated program (trading robot) that performs trading transactions on the foreign exchange market in accordance with a given algorithm and individual trading settings for each instrument.
GRINDER EA is perfect for both beginner traders and professionals who have solid experience in trading in the financial markets.

Asymmetric trading with limit losses through StopLoss or hedging..

This program code is implemented only on MetaTrader5 and this type of trading is automated in trading systems. There are no analogues on MetaTrader4 due to the features and disadvantages of the platform for high-frequency trading.
GRINDER EA makes decisions like a robot - instantly and uncompromisingly! Trading at such a speed in manual trading is not possible.

We have developed several trading settings, especially for managing traders of PAMM accounts and personal investors,

Detailed description of the program on the site soft4forex.com
Added cyclic target profit module for equity. Now paired with the target profit and hedging module, the trading robot has become more efficient in tracking and fixing profits when one of the scenarios occurs. Profit factor and profitability increased
---
Redesigned hedging module algorithm. The system for tracking profitable positions using two types of trawling has been improved. The performance of the module for calculating market entry at the exit of economic news has been increased. Profit is up!
---
The code has been optimized with adaptation for the latest builds of the Meta Trader 5 terminal.
---
A new news advisor GRINDER EA was released. A limited edition of 100 copies is available for sale.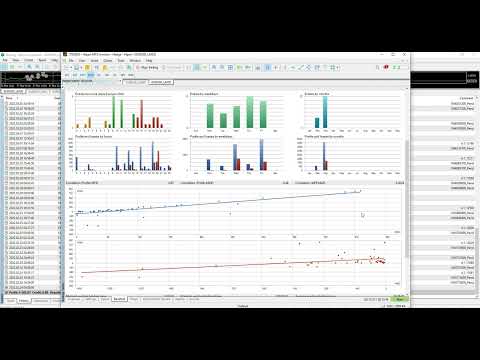 Video example of profitable trading GRINDER v.2.03 release dated March 23, 2022
Military conflict between Russia and Ukraine, European Union and US sanctions against Russia. Multiple rise in price of energy resources - oil, natural and liquefied gas, depreciation of the European currency. All this complicates the technical analysis of the movement of the currency market. Starting from February 24, 2022, there has been a deterioration in the accuracy of forecasting using technical analysis.
With the news trading robot GRINDER version 2.03, released on March 23, 2022, the trading results are positive. From February 24 to March 25, during the month of the military conflict between Russia and Ukraine, the profitability ranged from 20% to 45% with an equity drawdown of no more than 12%! The GRINDER trading robot trades only on news. Using the economic data of the published news, the forex robot determines the parameters for supporting a profitable transaction. Unprofitable trades are hedged at the expense of the received profit by trades in the opposite direction. In this video example, you can see how the profit for one month was 44% with a minimum equity drawdown of only 12%. GRINDER is not afraid of the crisis and trades on the fact of the current economic news, excluding technical analysis errors.
Welcome to the Millionaire Club!